Who: Jakub
Background: Computer Science – TU Delft
Company: Campspace
Could you tell us a little bit about yourself?
My name is Jakub and I'm an 18-year-old student from Poland. I'm currently in my first year of the bachelor Computer Science at TU Delft. I have always been passionate about computer science and I moved to the Netherlands because I knew there would be a lot more opportunities for me here. The city of Delft and the university seemed really nice so that's why I decided to move there. Next to my studies I still had quite a lot of free time and therefore I started looking for a part-time job. However, I really wanted this job to be connected to what I'm studying so I could already gain some valuable experience. That is how I ended up reaching out to CodeHive. In my free time, I love to play tennis, do some running, and occasionally do some photography, other than that mostly just hang out with my friends. I used to play some piano, but I don't really have the opportunity to do that here anymore. Besides this, my guilty pleasure is sometimes to just stay at home and watch movies and tv series.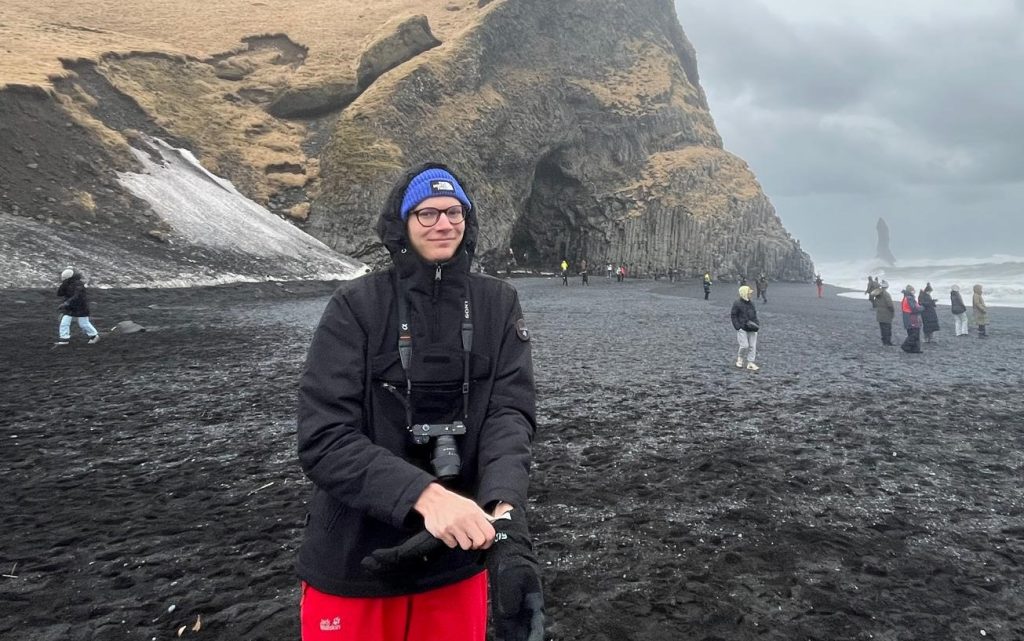 Why did you decide you would like to have a job next to your studies and how did you end up at CodeHive?
My first motivator was that I had quite a lot of free time on my hands. The second one was that I wanted to reduce some financial burden on my parents, who were paying for everything for my studies. I'll be honest the first few months searching for a part-time job in IT wasn't easy at all because there seemed to be no offers, and if there were some they were mostly for Dutch speakers only. So being international definitely made the process a bit harder as well. I actually came across CodeHive just searching for student IT jobs on the Internet. At a party, I talked to a guy who also found a job through CodeHive so I thought I'd give it a try and it definitely worked out in the end.
How do you find it to work at Campspace?
I started working in the middle of February, but so far I love it and I have already got to experience a lot of things. It is my first serious job and it is even better than I imagined it to be. First off, the people are really nice and everyone was very welcoming right from the start. It is also a rather small company with around 20 employees. What I really love about my job is that pretty much right from the beginning I started working on really meaningful tasks. I actually worked on something that impacts the customers. Even though I'm pretty much the only part-time worker there I am not treated that way. I get to take part in all the activities, like after-work drinks, and last week we made a trip to Belgium where we went camping in the Ardennes. They are also really flexible with my working schedule which is nice as a student. I work in a hybrid mode, which means that I go to the office every Thursday for around 8 hours and then I also work from home for around 8 hours. It is very nice to decide on my own when I work and from where.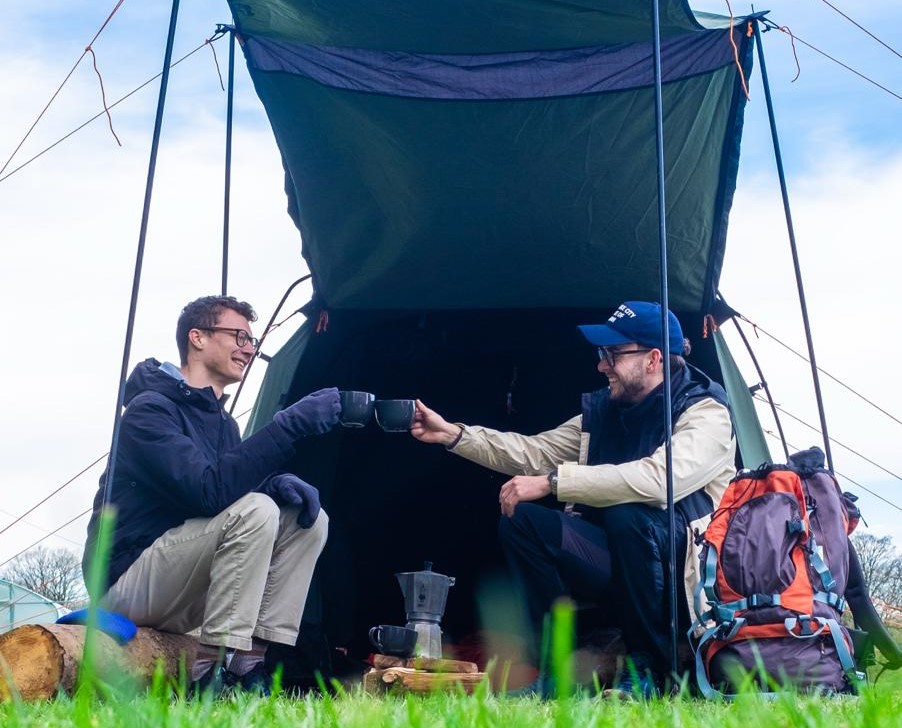 What are your responsibilities/activities within the company?
Officially I'm a part-time front-end developer and therefore I mostly work on the front-end features of the website. This also compasses some design work. Currently, the technology team at Campspace consists of 3 people. However, being in a smaller team I have noticed much smoother communication because there are no unnecessary layers. To explain the process: I am given a new function that they would like to implement and then I come up with some designs and talk them over with the project manager and do some improvements. Once the design is approved I get to the coding stage, talk to the CTO, and again make some improvements. Then we test those new features with other people in the company and when it's ready we ship it to the production.
What are things you learned which you wouldn't have learned during your studies?
Something I learned for sure is how to prioritize different tasks and not try to make everything perfect. You can try to polish every feature but it is important to stay on your task. Collaboration is also really important. At university, we do have some group projects but it is not really a real work experience. It is different when you work with people that have actually worked at huge companies and have a lot of experience with this.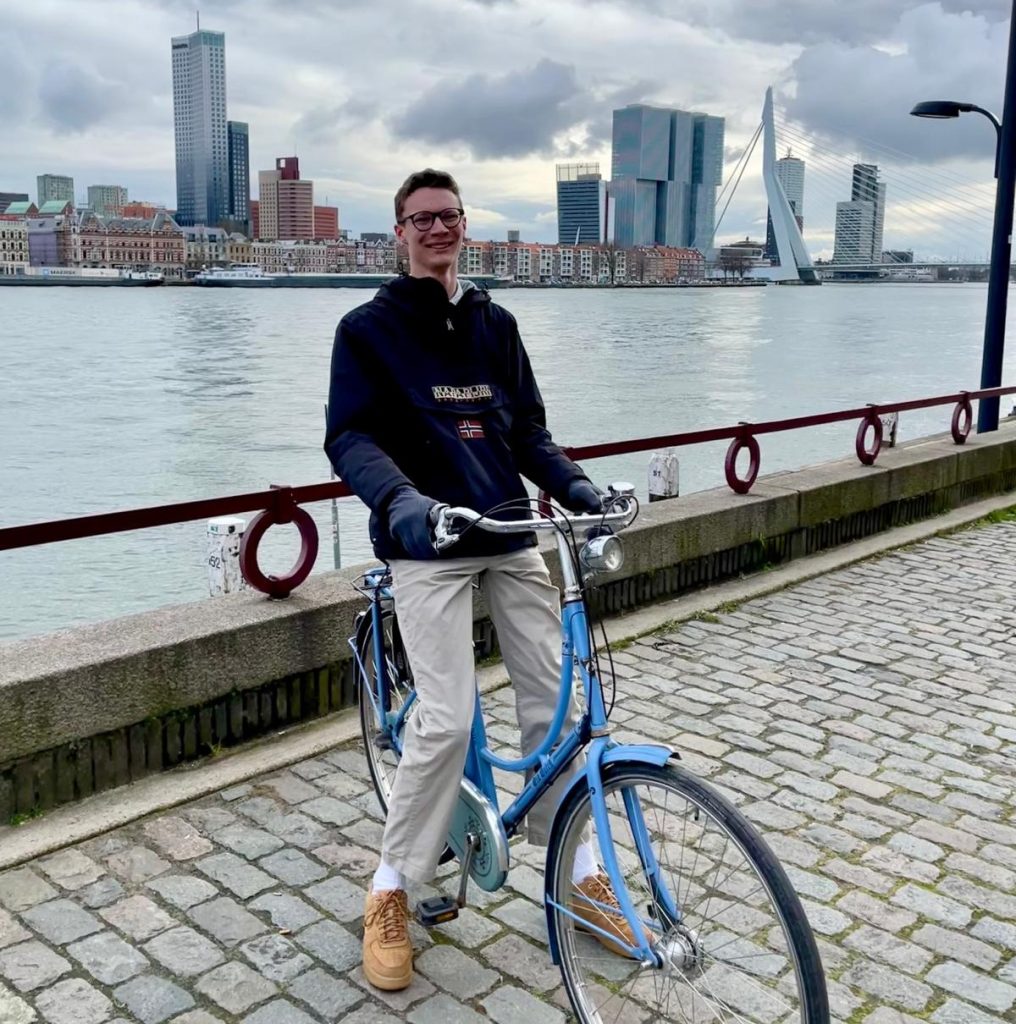 What do you think about the combination of study/work? Would you recommend it to others?
Definitely, however, it is for sure an individual matter. Like I said I had quite some free time on my hands. But if you do have some spare time then taking up a part-time job is a super valuable experience, which you also get paid for. Also if you land at a nice company it is just a really great way to spend your time and to meet new people. There are really no downsides for me so far. But I would also say to maybe take it slow in the beginning. Periods at university might get harder and it might be more difficult to balance study and work. Therefore, I would advise to start slow and gradually increase your hours.
How was your experience with CodeHive? Would you recommend CodeHive to others?
I would definitely recommend CodeHive to others. They gather jobs that students are interested in. When I went on their website, all of a sudden there were all these interesting job offers specifically tailored to students which I hadn't been able to find before. Also when I applied I got a lot of help and they guided me through the whole process.