Who: Radu
Background: BSc Artificial Intelligence – University of Groningen, Msc Artificial Intelligence – University of Amsterdam
Company: Studio Automated
Could you tell us a little bit about yourself?
My name is Radu. I'm from Romania. I came to the Netherlands to do my bachelor in Groningen in Artificial Intelligence. After three years I graduated from my bachelor and moved to Amsterdam to do my master, also in Artificial Intelligence. There is a WhatsApp group for AI students who are looking for a part-time job. That is where I met Thomas and we stayed in touch. In the second year of my master, I had to write my thesis and Thomas approached me with this thesis opportunity. It happened to work out which was nice. I have been working on my thesis since November and next to my studies I also have a part-time job as a software developer.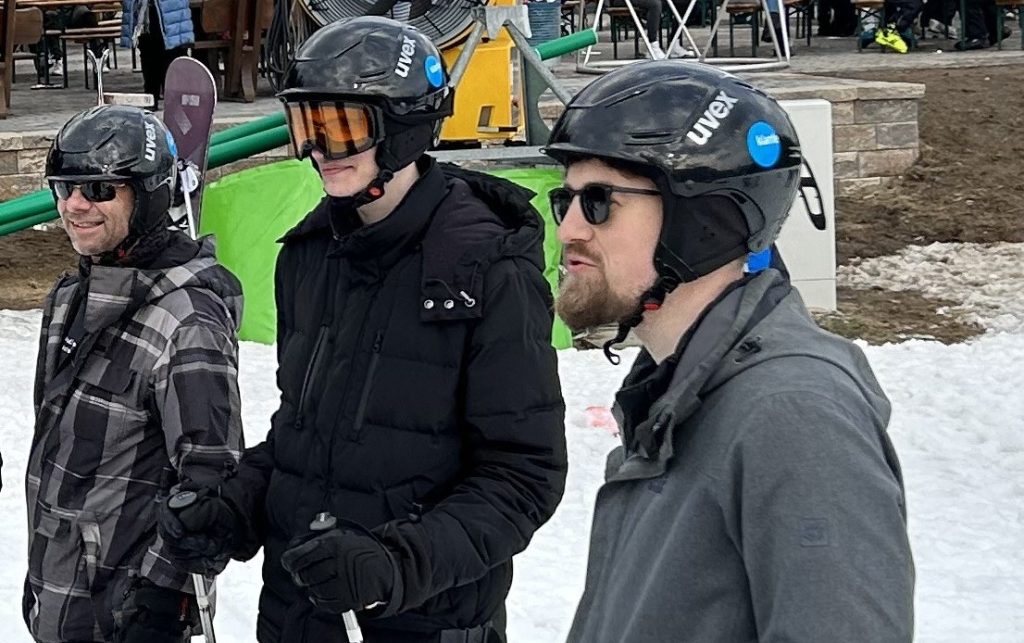 What is your thesis exactly about?
My thesis is about automatic camera calibration of a multi-lens camera system. Studio Automated operates in video production of sports matches and wants to combine images from multiple cameras into one big image, which aims to give people a bigger view of an entire sports field. This AI camera could then capture the entire sports game and also follow the ball and action automatically.
How are you finding it to write your thesis at Studio Automated?
It is a very nice company. Everyone is very friendly and helpful and we have a great time at the office. A thesis can be hard to work on but I feel that the company makes it better for me because I really like working with them so that's a very big plus on my side. I'm working on my thesis full-time and I go to the office three times a week but they are quite flexible on that. If I would like to work on it a bit more from home that is also possible. We also have some activities for example Dutch deep-fried fish on Friday and sometimes we also play ping pong at the office which is quite nice.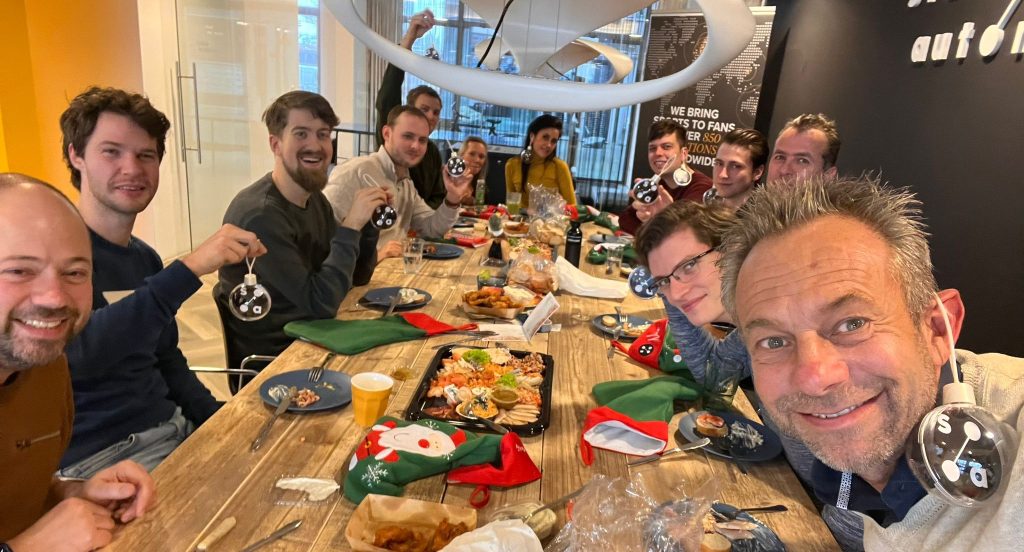 What are things you learned writing your thesis at a company which you wouldn't have learned otherwise?
When you work at a company there are concerns about the practicality of the thesis. In research, you can take an abstract problem and explain why this might be useful and then generate your own data set. But it often happens that this is not really relevant to all areas, and with AI there is the problem of overfitting when you are specializing too much on a certain problem. You want your methods to be general and work in multiple environments and at a company I really have the opportunity to make sure that what I'm doing actually works in real life on a real problem. This is important to me because I really like my work being meaningful in some aspect and that it's not just me finishing my thesis and never hearing from it again.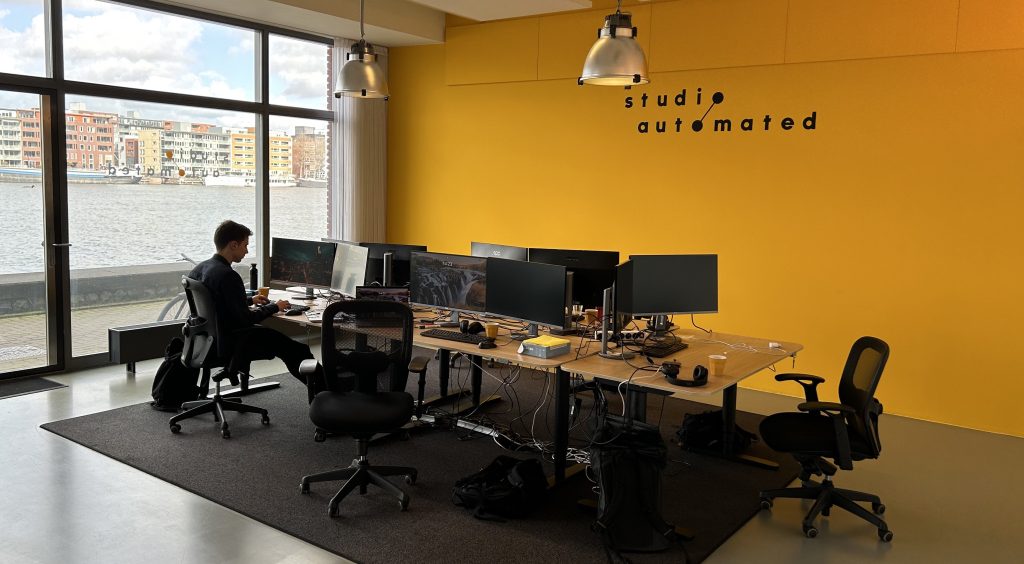 Would you recommend others to write their thesis at a company?
Generally yes. Of course it depends on what you want, if you want to do a PhD it also might be nice to do it at a university to get a more research approach. But generally also for me, if you are more practical-focused and want a job later on rather than doing a PhD I think it's a very valuable opportunity because you also get used to an office environment.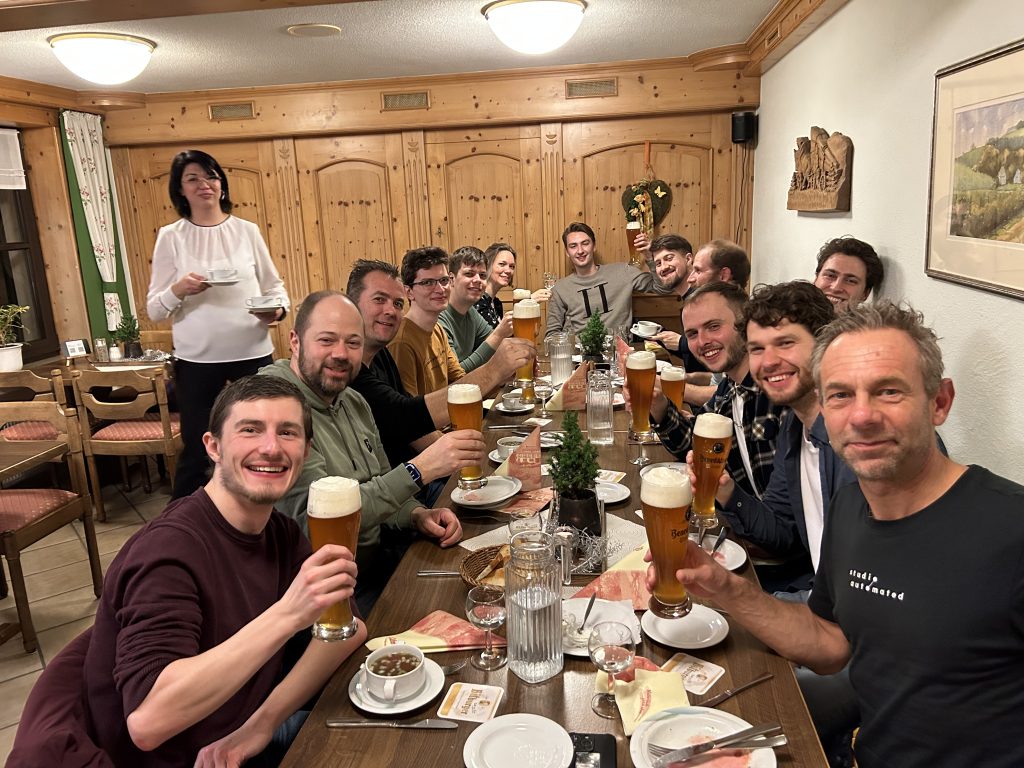 How was your experience with CodeHive and would you recommend CodeHive to others?
I would recommend CodeHive. It was a very pleasant experience and Thomas was also very friendly. Finding a company also went really quickly, which was perfect for me. Thomas contacted me about the thesis, I got to see the company and then the company accepted me, which was very nice to hear. Thomas also checked in later on how it was going so that was very nice.